Twinkling Cancer Necklace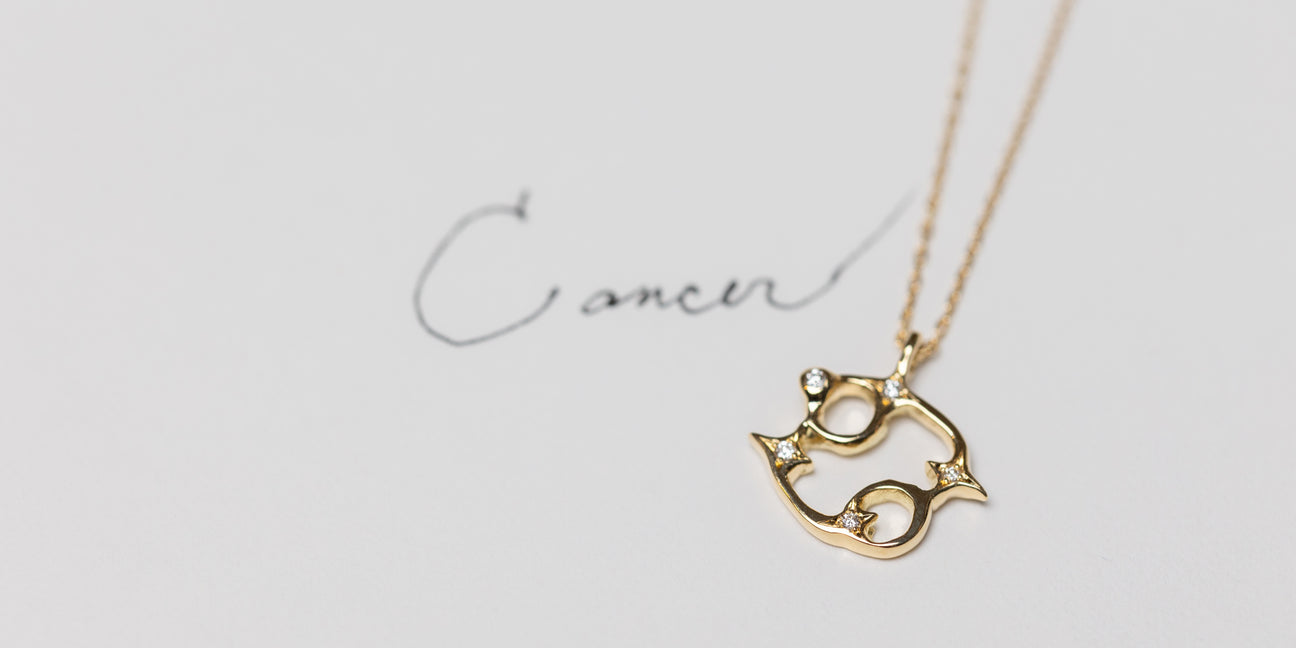 CANCER
The two open circles, drawn with extended lines from four-pointed stars, representing the crab claws, are the focal point of this Cancer necklace in 18k yellow gold. Each star is uniquely shaped and set with varying sizes of diamonds.
For a complete celestial ensemble, match this necklace with ileava jewelry's Star Cluster Ring or explore the subtle colors of the Star Sapphire and items with Star Dust, where each piece harmoniously complements the zodiac necklaces.
[Chain] 45cm (includes 5cm extension)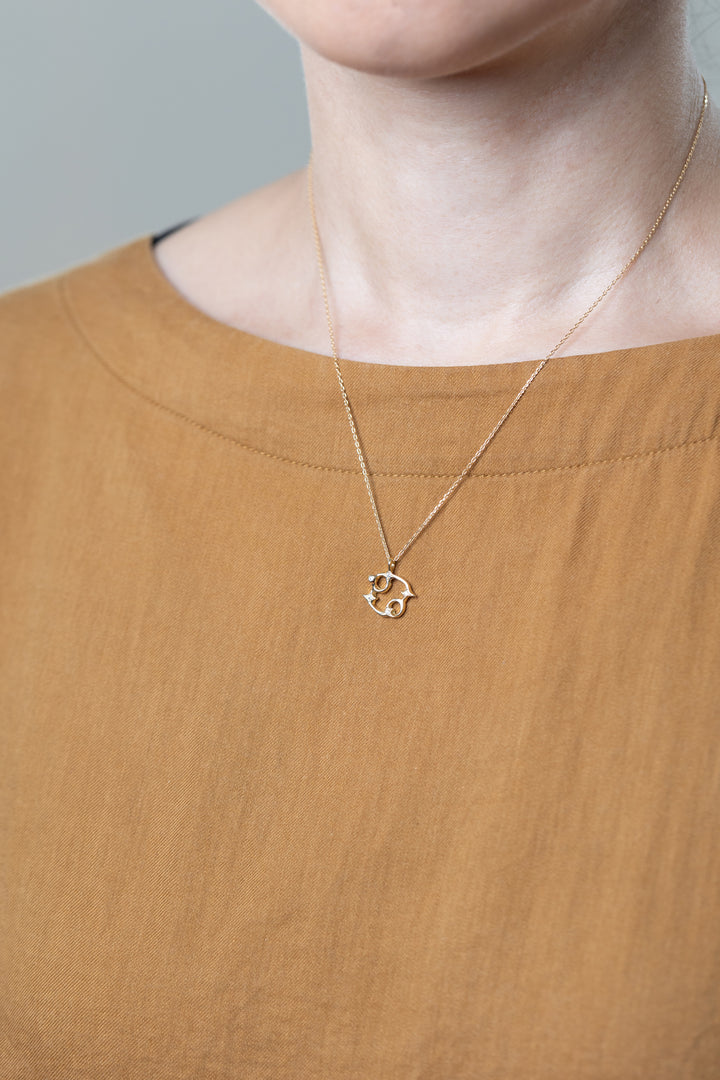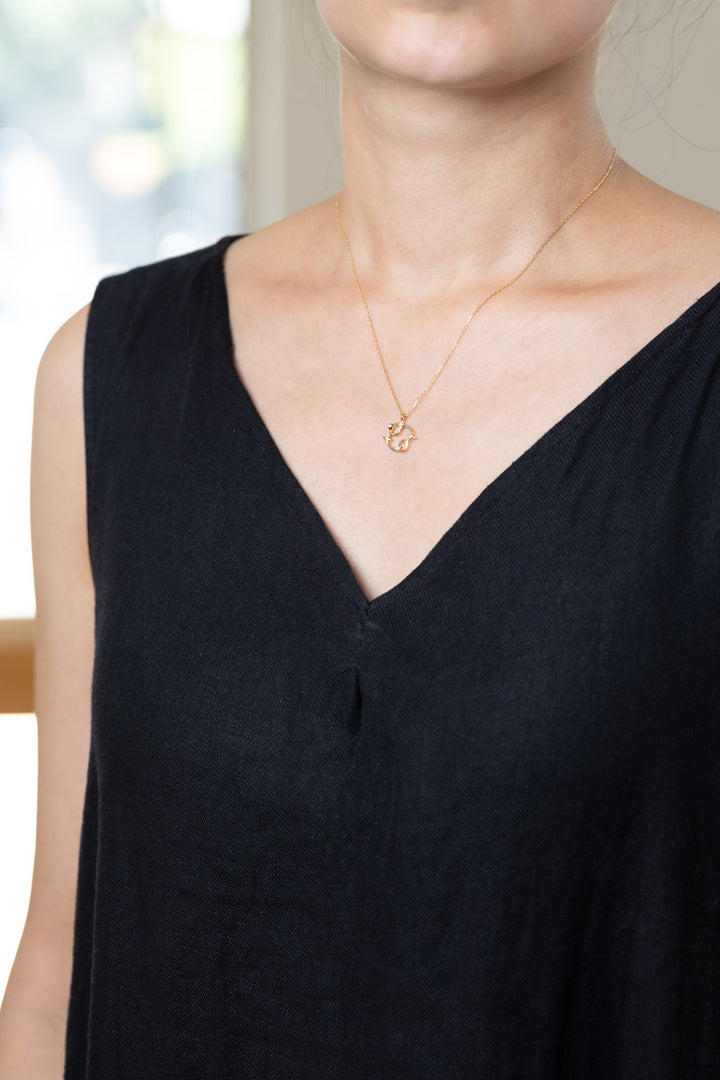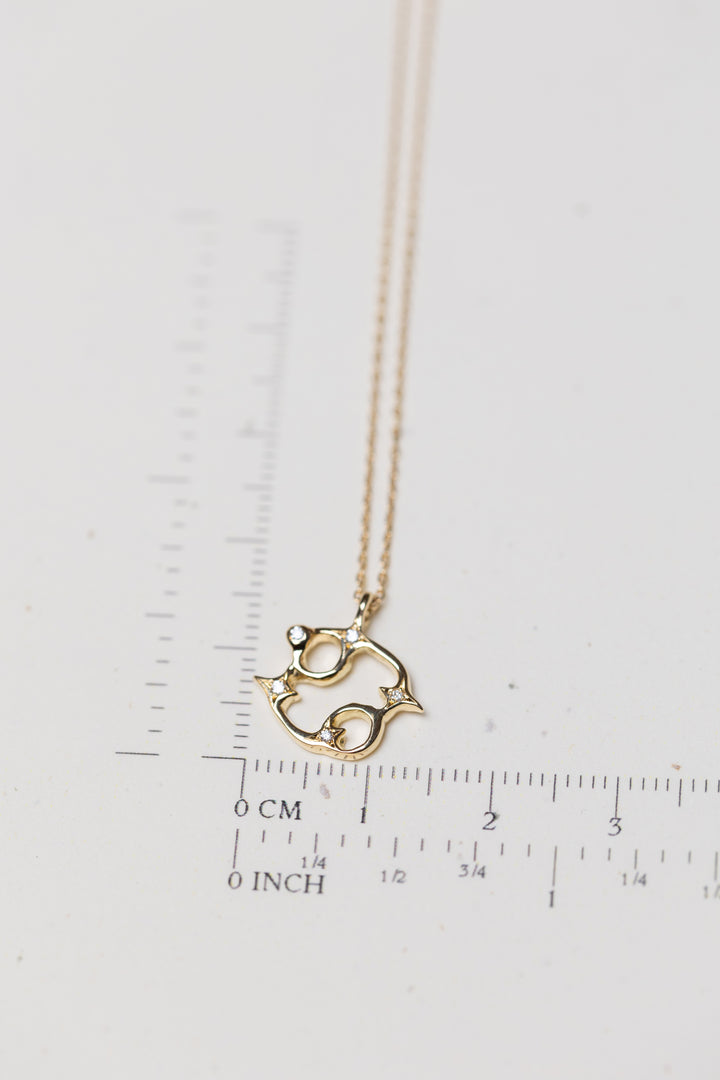 The order containing our Zodiac Collection will be shipped after September 16th(Sat.) in the order it was received.
Please use our contact form if you require a different chain length.
Click the button above to request more photos. We may add more images in the next round of updates!
Please contact us directly if you'd like to see more images sooner than later.
Follow us on instagram. We may post photos there when we answer your request!

Shipping calculated at checkout. (Free shipping within Japan.)
Sales tax will be added at checkout when shipped within Japan.
the price shown in US dollars is for reference. you may see a slight difference in amount on your credit card statement as the actual transition will be in Japanese Yen (JPY).
Custom duties may applied for international shipping. Buyers are responsible for any custom duties imposed on the items.
Please refer to our Help page for more details.
Our online store is hosted on a PCI:DSS Level 1 comply system operated by a ISO27001 obtained company.
we use a very fine spring ring which claps onto our logo plate. it is made so that it is easy to hook your clasp when you hold the logo. (Types of chain and adjuster chains varies on the each necklaces.)
Whether it's a gift for someone special or a gift for yourself, we believe that all jewelry deserves ribbons. This item from ileava jewelry comes is an original box. Please feel free to contact us if you have a specific gift wrapping requests.
Discover
more like this item
Check keywords bellow. What did you like about this item?